AlchemyWorks Projects for Android™ Release
AlchemyWorks are pleased to announce a new release of the mobile interface to it's project management system. The application is now available for download on Google Play™.

Date: 11th October 2017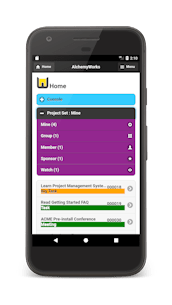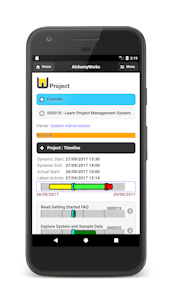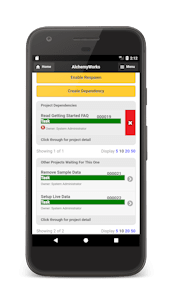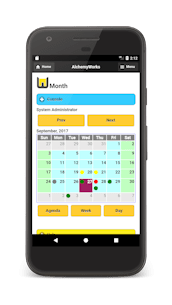 This release of the AlchemyWorks Project Management System for Android leverages better integration with email and phone operations than running in a browser, and is specifically crafted with Android users in mind. The interface is designed for mobile users, but lacks none of the functionalty available to desktop environments. Gantt, AON and PERT charts can all be accessed while mobile, scrolled across the screen or downloaded as SVG images. File uploads of documents and pictures are supported and can be attached to projects on the go.
Google Play and the Google Play logo are trademarks of Google Inc.
Android is a trademark of Google Inc.